Big Bear Vacations offers personalized event and retreat planning services for groups of all sizes, varieties and needs. We look forward to helping you in any way we can to make your experience in one of our Big Bear group rentals the most beneficial and memorable stay it can be in regularly cleaned rentals that are more isolated than hotel rentals. Contact our sales office today for more information about our Big Bear group rentals and we'll help you find what you need at a price you can afford.
Browse Our Big Bear Group Rentals for Retreats and Events Below:
You're currently viewing last minute specials from
Loading...
Unable to find any listings.
Max Occupants 8
Insurance Included
Walk To Slopes
Hot Tub (Spa)
Lake View
Please select dates to view rental pricing
Corporate and Spiritual Retreats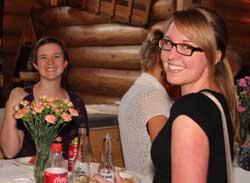 Escape the fast pace of the city to focus on what matters to you most. We offer Big Bear vacation homes that are custom to your needs to help your group get the most out of their experience in the mountains. Let our team help you succeed in all your goals. Whether its relationship building, self reflection or business growth; we have the right tools to get you there. Big Bear Lake is the perfect setting to realign your perspective, conquer obstacles and build the relationships you need to prosper in your professional, spiritual and personal growth.
Family Reunions Big Bear Family Reunion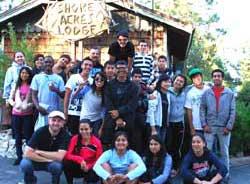 Big Bear Lake is the perfect location to reminisce and make new memories! With a wonderful variety of activities and adventures, we are sure to have something for everyone in your family. Choose from one of our commercial lodges, Big Bear group rentals or let us help take the guesswork out of combining multiple vacation homes to suit your needs. There is no better way to reconnect than by watching the smiles and hearing the laughter of every generation!
High Altitude Training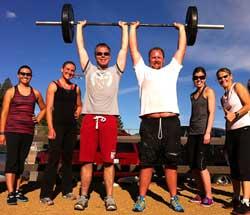 As Southern California's premier High Altitude Training location, athletic teams are taking advantage of our convenient location and ideal conditions to achieve their competitive edge. Let your team experience the benefits gained through training at 7,000 feet. While you strengthen your body, reactivate your mind. Immerse yourself in a natural environment conducive to being active, alert, focused and let your team bond over memories they will share for a lifetime.
A Group Retreat or Event That Includes Comfort and Style
At Big Bear Vacations, we proudly specialize in helping groups from across the map make the most of a meaningful gathering in a place that's scenic, exciting, and fun by providing impeccable property options to match. Our group rentals for all types of retreats and events are designed to inspire and not only meet our guest needs but exceed expectations too at every turn! Groups come this way to make the most of retreats for a variety of reasons which is why it's important that we provide a portfolio of property options that are just as vast and versatile. Guests who book their stay through Big Bear Vacations will find it simple to not only select a property that fits their particularly group event goals but fits flawlessly into style and taste preferences as well. Whether you're on the hunt for a cozy abode by the water or you require a multi-level residence fit for a full reunion, our group getaway and event rentals are waiting for you. 
While all of our group rentals for retreats and events provide a one-of-a-kind stay for guests, visitors will find that every property selected enjoys a thread of quality and comfort that's unsurpassed. When traveling anywhere with a group, space is of the essence and retreat and event guests will be pleased to find that many of our property options are designed around open concept living. This means that everyone in your traveling crew can move with complete ease between living, dining, entertainment, and sleeping spaces during a stay. When spacious floorplans of this type also enjoy the addition of large windows and soaring ceilings throughout, guests will find there's more to savor. This thoughtful combination of features puts a firm frame on a great Big Bear view at all times, while promoting natural light flow during the daytime hours and enhancing the overall sense of living space available from the moment guests walk through the front door. 
When your group retreat focuses on time outside or quality conversations in space that are sure to inspire, booking a stay in a property with a sprawling deck, patio, balcony, porch, or combination of these options is a must. These outdoor spaces are delightful when it comes to group gatherings in the fresh air. They can also double as alfresco dining areas when a plate is best paired with good company and a view too. All of that said, when guests are needing to step away from the group and are craving some quiet time, these spaces are ideal for making the most of the tranquility. Here, visitors can wake up each day with the sunrise and a hot cup of coffee enjoyed from a plush lounger on the patio. It could be just as inviting to end the day stargazing from the porch with a glass of your favorite red, white, or sparkling wine in hand. Either way, the moments that those on retreats or enjoying events deserve are always within reach when the stay is booked through the property professionals at Big Bear Vacations.  
Savor Every Second of the Getaway
While getting out and exploring Big Bear is half the fun of a retreat or event planned in this area, our rental properties are designed so that time inside is equally enjoyable. Guests will find that all of our property options feature a fantastic lineup of tasteful furnishings within that make it simple to settle into the style and luxury you've found. Furnishing collections can include everything from extended sectional sofas and designer area rugs to rustic-chic wall art, innovative lighting features, decorative loveseats and beyond! In the vast majority of cases, guests will find these properties offer up a rich balance between home-inspired comforts and those Big Bear-specific design elements that really bring a getaway to life in style! 
Many groups choose to take time out of their agendas during a Big Bear getaway to explore the savory restaurants this destination calls its own. That said, when a home-cooked meal would hit the spot, those booked into our retreat and event rentals will find the option is always available. Many of these homes away from home feature fantastic and spacious kitchens that are fully equipped for serving up breakfast, lunch, or dinner selections at will. Culinary spaces in our properties often provide guests with access to spacious counters, custom cabinetry filled with cookware and bakeware as well as high-end appliances to use. 
Those looking for added luxury for their Big Bear event getaway will find it's easy to access through Big Bear Vacations. Simply take a moment to inquire about our property options that feature hot tubs and fireplaces as well as those with pet-friendly amenities too! From access to Wi-Fi to extra-large master suites with en suite baths, we're here to make sure the details that matter most are already in place upon guest arrival.  
Book Big Bear Group Rentals for Retreats and Events Today
When you're ready to plan your next retreat or event in Big Bear, let the team at Big Bear Vacations handle your accommodation details. Reach out today to learn more!