A lakefront village surrounded by mountains and tall pines is the perfect spot for a getaway, any time of year. There are plenty of outdoor activities to keep you busy, including everything an all-sports lake has to offer, like swimming, boating, fishing, and more to getting out and exploring. Go where your feet, or better yet your bike takes you and explore the mountains surrounding Big Bear. Big Bear has long been considered Southern California's "Biking Capital" and you can create an entire trip around mountain biking in Big Bear and highlight the experience while you're at it.
Bikes & Gear
Unless your bike, helmet, and accessories made your packing list, you'll need to score the proper gear before heading out on the trails. There are several companies in town that offer bike rentals, as well as all the safety gear and accessories you need. Rentals always include helmets, and you can choose to add things like ruck sacks, water bottle cages and bottles, lights, and more. Outfit yourself with gloves, shoes, clothing, and other gear and meet all your needs for a Big Bear mountain biking adventure.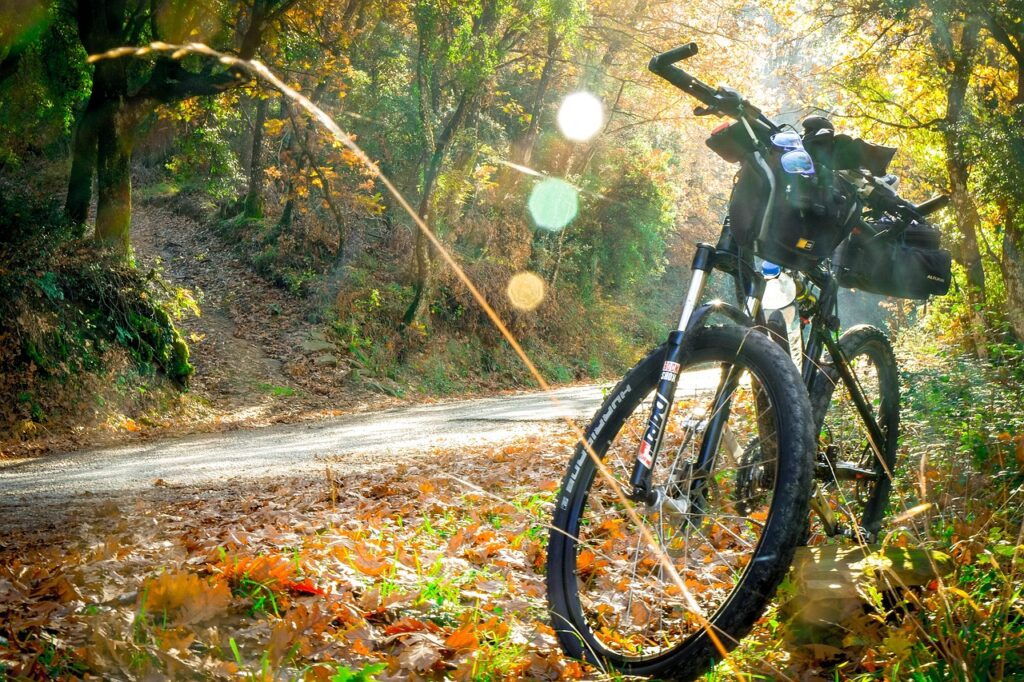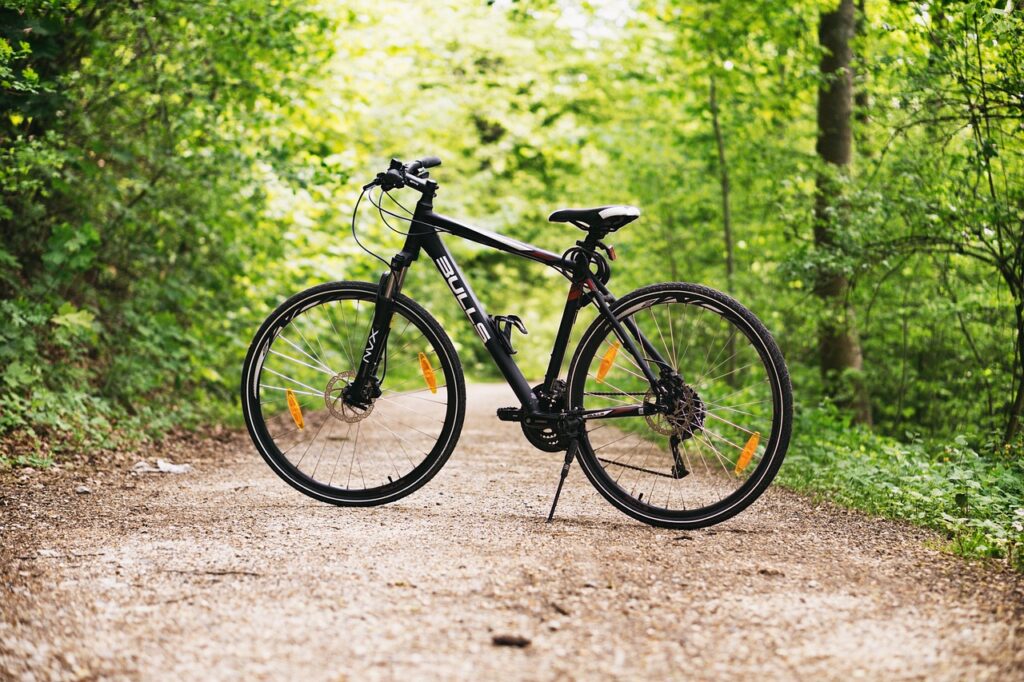 Lessons
As easy as riding a bike? Big Bear Lake mountain biking isn't as easy as that, with the changing terrain of dirt trails, weather conditions, and the many other factors that make mountain biking different from a ride along your paved neighborhood street it's best to be prepared. Take a Big Bear lake mountain biking lesson during the summer months. Certified instructors create lessons based on your current skills and abilities. Take a group lesson with others or reserve a private lesson before hitting the trails on your own.
Summit Bike Park
Taking the road – or trail – less traveled isn't always the best thing to do. You can have a wide and varied experience while sticking to the more beaten path. The park is part of Big Bear Mountain Resort's Snow Summit and features over a dozen trails that take you from the 8,200-foot summit down to the base of the mountain. A color-coded map is available, with each color indicating the difficulty level of the trails so you can choose the trail that suits your skills and abilities or your desired environment. Just like skiers during the winter months, you'll ride the lifts to the top where you'll begin your adventure. Also, just like ski season, you'll need a lift pass, and the resort also updates lift and trail status info so you can explore safely. Avoid the trails marked "hiking only" and be prepared to share other trails with explorers on foot.
Single-Track Riding
While having everything at your disposal in "one place" like a bike park, those looking for the ultimate mountain biking experience will want to follow their instincts and explore on their own. If you're one of them, you'll definitely want to roam the over 100 miles of cross-country, single-track, and even Forest Service roads that run all through the mountains and offer a challenge to riders of every skill level.
San Bernardino National Forest
Big Bear is surrounded by the San Bernardino Mountains and San Bernardino National Forest. All the breathtaking mountain and forest beauty is just waiting to be explored. There are a myriad of mountain biking in Big Bear trails cutting through the mountains and forest that weave you in and out of tall pines, past other serene lakes, and more. Trails vary in length and difficulty, and you can choose the trails that fit the skills and abilities of your group members. Keep in mind you may encounter hikers and horseback riders and proper trail etiquette is appreciated by everyone.
Alpine Pedal Path
While not a mountain biking trail, it's a good place to get your bearings with new equipment if you've rented a bike. The mostly flat and paved route is a beautiful 2.5-mile ride that weaves through the trees and close to Big Bear Lake's water's edge.
A Mountain Biker's Paradise
A trip to Big Bear means a lot of time spent outdoors, and your mountain biking trip is no exception. Rest up for each day of adventure in a vacation rental provided by Big Bear Vacations. Choose a lakefront cabin for a beautiful view of the lake and mountains or live among the trees in a more secluded rental. No matter which one you choose, you'll have access to the unit's fully equipped kitchen for all your meals. Gather together with loved ones on the couch and watch your favorite movie or TV show. Choose a cozy one-bedroom for your solo journey or a trip with your best biking buddy, or up to a sprawling five-bedroom for a large family or group exploration of Big Bear on two wheels. Our premium units include upgrades like stainless steel appliances, granite counters, hardwood floors, flat screen TVs and more!
Contact us today to book and take the first step toward planning your Big Bear mountain biking vacation!