Plan a winter getaway that includes awesome skiing, snowboarding, and other winter sports, or plan a vacation when there's no snow on the ground and enjoy hiking, biking, swimming, beach bumming, and more. No matter when you need a break, there's always something to do in the charming Southern California town of Big Bear. Enjoy all of these activities, plus fresh mountain air and small town quiet and charm in a lake village like no other. While your feet will take you most places, you'll want to give your rental vehicle some exercise, too, and explore some of the region's best Big Bear scenic route drives.
Enjoy More Scenic Views at Your Lakefront Rental!
Rim of the World
The 35.7-mile point-to-point route is all highway (Highway 18) and starts near Big Bear Lake and twists and turns through the mountains and San Bernardino National Forest on its way to San Bernardino. Take in spectacular views as you pass Sky Forest, Lake Arrowhead, and more.
Loop Around the Lake
It's more than just a loop! If you want to stick to the "loop," you'll loop around the lake via Highway 18. Reach the south side of the lake and turn left onto Stanfield Cutoff to cross over the lake and pick up Route 38 to head east to the north side of the lake. The "loop" ends where Highway 18 and Route 38 meet up again, but you can extend the drive through the San Bernardino National Forest to the Redlands area. Add in even more scenery and beautiful pull-off areas when when driving around Big Bear you take Route 330 through Running Springs and out to Highland. The whole route, including the trip to Highland and through the forest, is 91 miles and takes about 2.5 hours to complete.
Mount Baldy
There is plenty to do and see around Big Bear. The San Bernardino National Forest surrounds the area, and just driving around Big Bear is scenic. Plan a day trip that takes you a bit further afield. Mount Baldy is another ski mecca in the area, and only a 1.5-hour point-to-point drive from Big Bear through the scenic forest. You'll pass other scenic destinations like Running Springs and Lake Arrowhead, where you can also stop for some scenic views. There are lots of things to see and do in the Mount Baldy area besides skiing, including ziplining, hiking, and traveling the "Bridge to Nowhere," among other activities.
Off-Roading
While most people pack up the rental car and never "turn off the paved road" for their scenic drive, some Big Bear scenic route adventures can only be reached where the paved roads don't take you. Big Bear and the surrounding San Bernardino Mountains are a gold mine of off-road trails that will give you a scenic drive you won't forget. The Gold Mountain Trail cuts through rocks and areas known for the California Gold Rush years, but the trail is recommended only for experienced off-road enthusiasts. For those new to the sport, Big Pine Flat Trail, or 3N16, is an easy route that starts in Green Valley on a paved road, then a dirt road crossing a river, and passing by scenic views of Baldwin Lake, the ruins of the Lucky Baldwin stamp mill, and plenty of forest greenery. The trail ends on Holcomb Valley Road, a paved road at the north end of Big Bear Lake. There is a myriad of other trails to follow, just ask us for the best, or join an off-roading tour group.
Joshua Tree National Park
A destination that's only 1.5 hours from Big Bear can transport you to a whole new world. The greenery of the national forest surrounding Big Bear turns into a mix of greenery and desert landscape as you travel west away from Big Bear. The unique environment of the park includes parts of two deserts, the Mojave Desert – which is characterized by extreme heat in the summer and extreme cold in the winter, and the Lower Colorado Desert, which boasts two rainy seasons and only extreme heat in the summertime.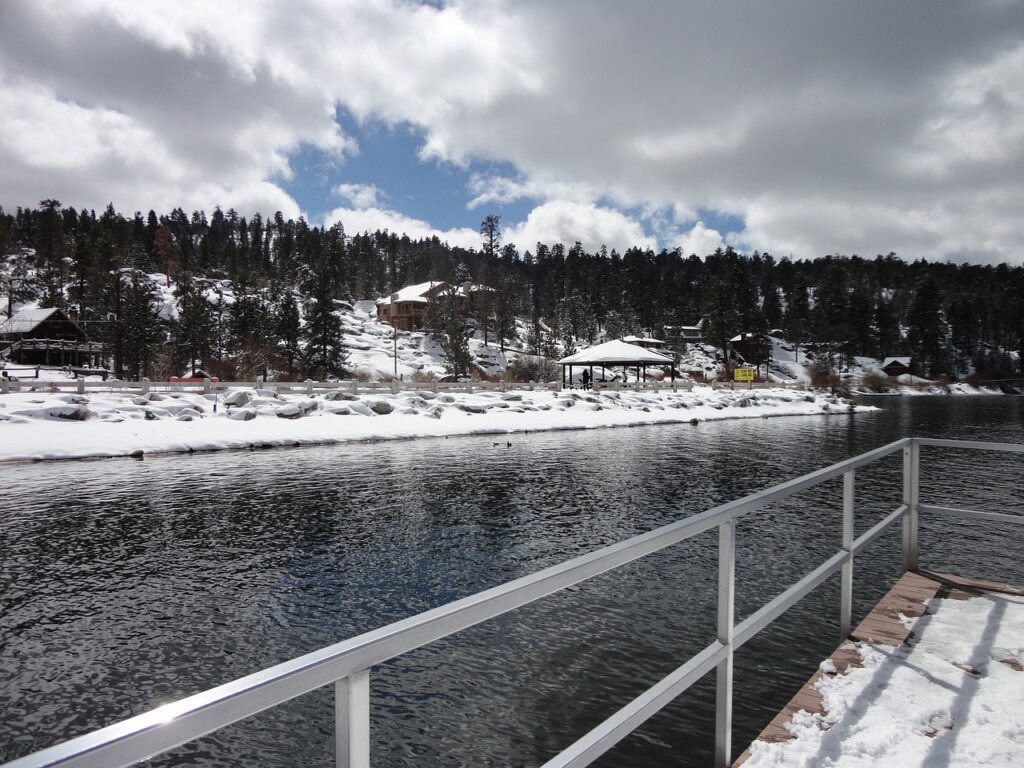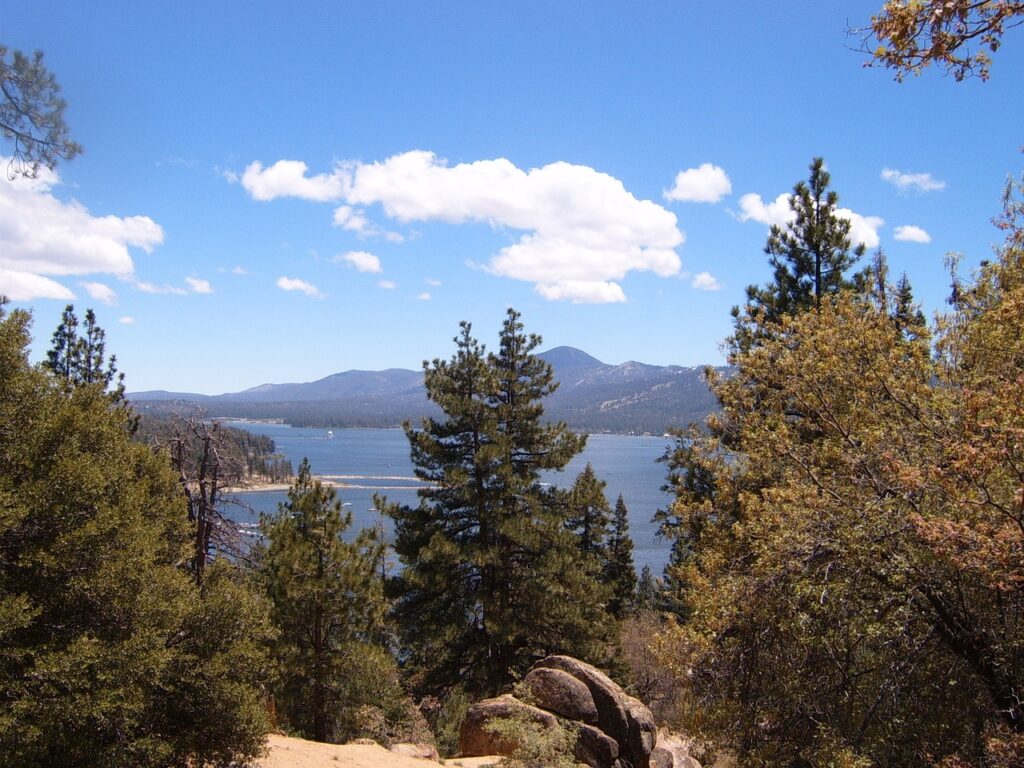 The Beauty of Big Bear
You came to Big Bear and the surrounding area on a journey full of fun and exciting activities and attractions, beautiful scenery, and to escape the stresses of everyday life. Extend those feelings to your accommodations by booking a vacation rental with Big Bear Vacations. Our units have fully equipped kitchens that allow you to prepare any meal or snack, anytime of the day. Gather together with loved ones on the couch and watch your favorite movie or spend some time outdoors. Choose a cozy one-bedroom for your small family or sweetheart getaway, all the way up to a sprawling five-bedroom for a large family reunion. Our premium units include upgrades like stainless steel appliances, granite counters, hardwood floors, flat screen TVs and more!
Contact us today!